Libre Naturals
Libre Naturals makes handcrafted granola and oatmeal products that provide healthy, easy eating options for people with the most common food allergies.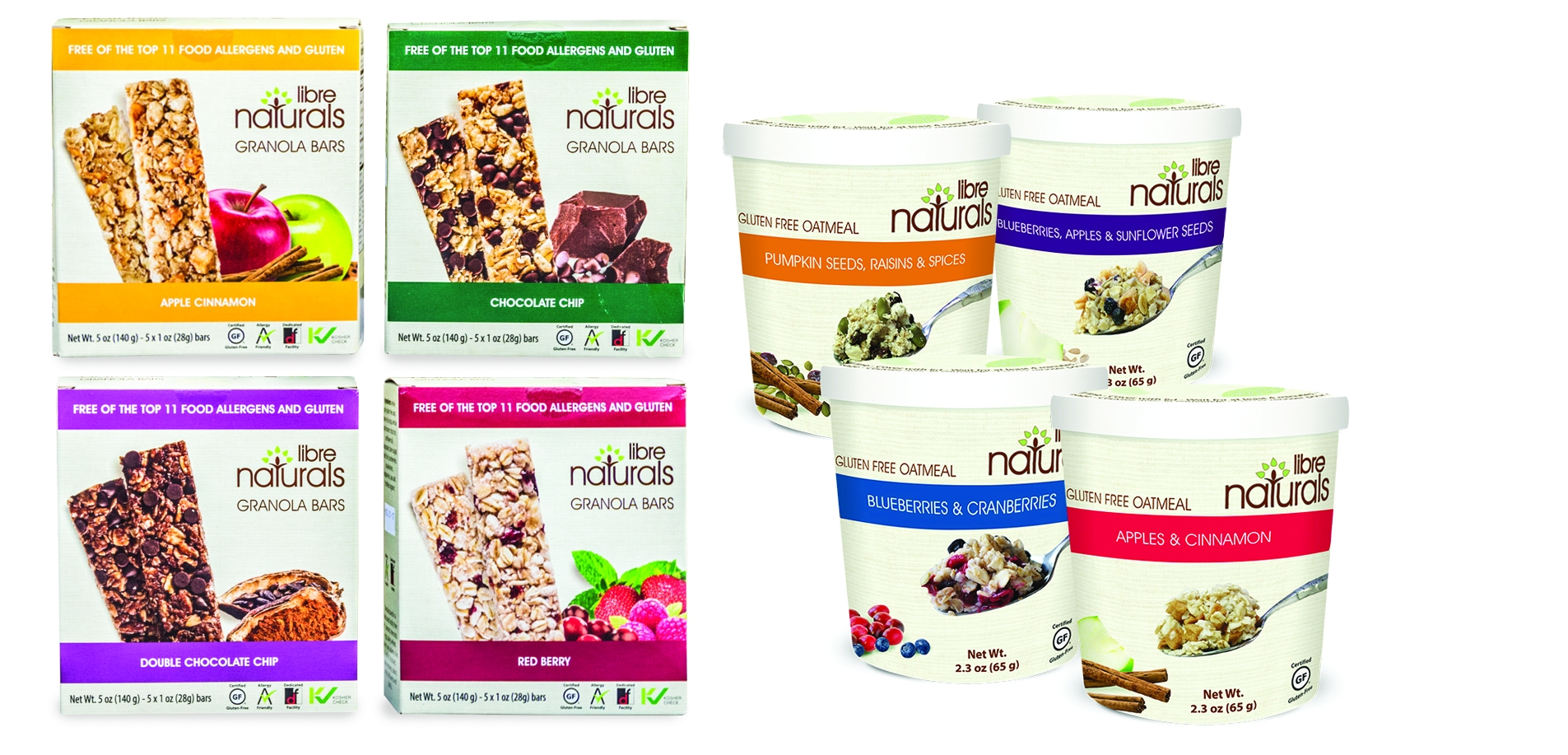 It's no coincidence that "libre" means "free" in both French and Spanish —Libre Naturals specializes in products manufactured in a dedicated facility that is free of peanuts, tree nuts, eggs, dairy, wheat, gluten, soy, sesame, fish, shellfish, mollusks, mustard, celery, lupin, preservatives, GMOs, artificial flavours and colours. However, Libre Naturals products maintain such great taste that they are adored by customers with and without special dietary restrictions alike.
The company offers a range of products free of the aforementioned allergens, including: delicious granola bars in flavours such as chocolate chip, apple cinnamon, double chocolate chip and red berry; transportable oatmeal cups in flavours such as apples and cinnamon, blueberries and cranberries, as well as pumpkin seeds, raisins and spices and bagged granola in flavours including vanilla caramel and blueberry maple.
Vegan protein bars made with broad bean protein from Saskatchewan grown broad beans will be launching in 2019. Their facility is certified by the Gluten Free Certification Organization, Kosher Check, and has Safe Quality Food (SQF) Level II Food Safety Certification to GFSI standards.
Libre Naturals was originally founded as Nonuttin' Foods in 2002 in Duncan, by Alana Elliott, who was motivated by her family's six life-threatening food allergies. Unable to find healthy, delicious, allergy friendly snacks on the market, she began manufacturing her own to help families just like hers. The company focuses on sustainability by sourcing locally first, purchasing packaging made from recyclable materials, and incorporating green initiatives into their facilities such as installing an on-demand water heater and motion sensor lights that reduce energy consumption.