HapiFoods Group
HapiFoods Group (HapiFoods) produce a line of certified organic breakfast cereals made from superfood ingredients, such as their famous Holy Crap cereal that was sent up to the International Space Station.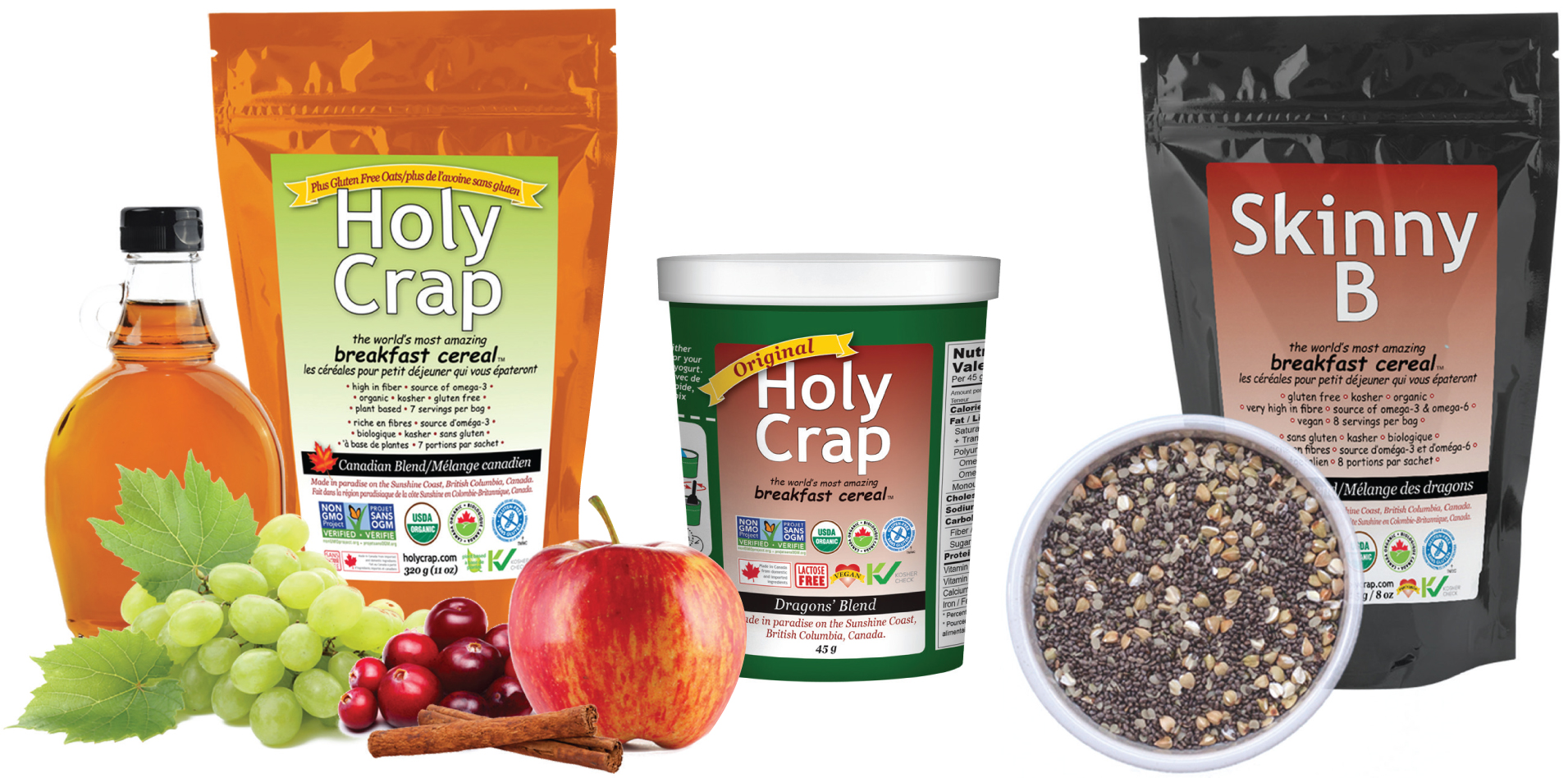 The company offers a line of gluten-free, Kosher, vegan, GMO-free, organic cereals designed with their customer's health in mind, without sacrificing great taste. Their most popular product is the Holy Crap cereal, while they also offer additional blends such as Skinny B and Wild Chia. All of their cereals are very high in fibre and a source of Omega-3s and Omega-6s, and are made using ingredients produced with sustainable farming techniques. HapiFoods uses the Hazard Analysis and Critical Control Points (HACCP) system to ensure food safety.
The Holy Crap cereal story began humbly at the Sechelt Saturday Farmer's Market in 2009. Corin Mullins —co-founder along with husband Brian — developed the Holy Crap recipe to create a delicious meal that would address Brian's food allergies and sensitivities, while still tasting great. When one of their first customers exclaimed "holy crap, this is amazing", they knew they had found their new name.
After rebranding, sales increased 1000%, leading them to an appearance on popular reality TV show Dragon's Den. Their cereal is so popular it ended up on the menu of the International Space Station, where it was enjoyed by Canadian astronaut Chris Hadfield. HapiFoods gives back to the community by working with a number of local organizations, including the Sunshine Coast Food Bank, the National Celiac Disease Society, American Cancer Society and Make A Wish Foundation.