Sunmore Healthtech
Sunmore Healthtech Ltd. (Sunmore) manufactures a wide range of products from North American ginseng.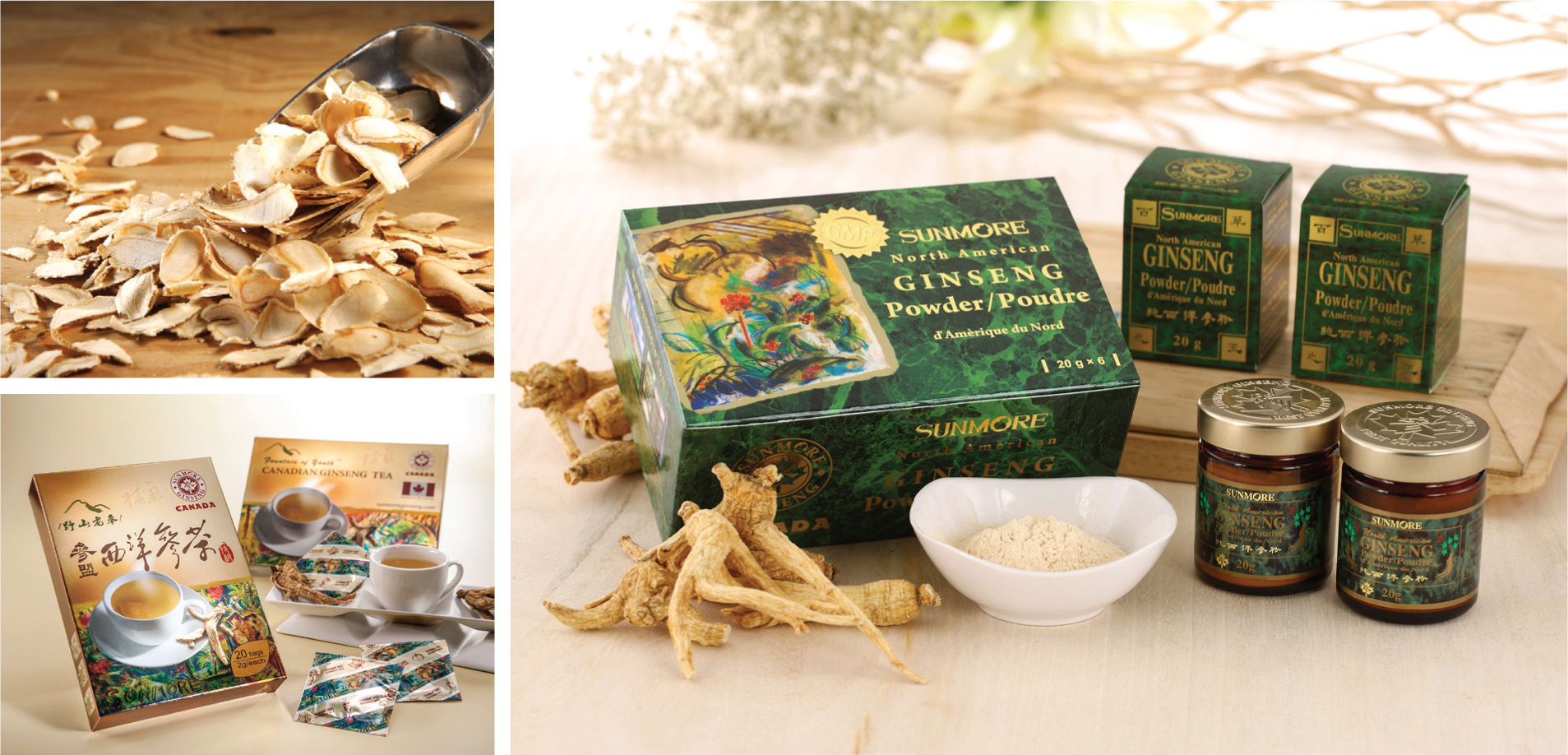 The company produces numerous products that provide customers with the benefits of North American ginseng, including: ginseng powders; ginseng capsules; ginseng slices; dried ginseng roots; ginseng honey; ginseng teas; and more. All products are free of fillers, additives, caffeine or sugar, allowing ginseng's natural goodness to come through. Product safety is ensured by the Canadian Food Inspection Agency's (CFIA) certification of Sunmore, adhering to Good Manufacturing Practices, and through a factory site license which monitors stability tests, bacteria reports and pesticide controls.
North American ginseng can provide benefits such as cooling and soothing effects on the body, as well as helping the body and mind handle stress better. Results from over 3500 clinical studies conducted worldwide have shown that North American ginseng can: slow down the aging process; strengthen the digestive system; increase energy and stamina; fight atherosclerosis; rejuvenate the hormones produced by the endocrine system; normalize blood sugar; lessen the absorption and retention of cholesterol; and regulate blood pressure.
Sunmore was founded in 1991 in Kamloops by Dr. Donna Chang, chairperson of Min-tong Pharmaceutical Co. Ltd. of Taiwan, a Chinese herbs and western medicine manufacturer with more than 80 years of experience. Dr. Chang is a Master Herbalist that was invited to set up a ginseng factory in Kamloops, some of the last virgin soil in the whole world that is suitable for growing ginseng. Sunmore's mission to be an innovator on ginseng products, keeping in mind traditional Chinese medicine, while being informed by the latest technological expertise.