Court Convictions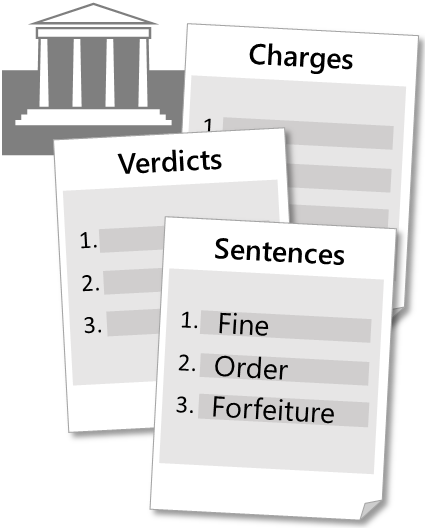 Court convictions are a legal process where a person or business is formally charged and found guilty in a court of law by a judge. Formal charges are initiated by Crown Counsel when there is sufficient evidence of the alleged offence, and:
other methods of enforcement were ineffective or there is reason to believe that other enforcement methods will not be effective
the accused party is a repeat offender
the action of the offender was wilful, or fell significantly below the standard of due diligence
there was more than minimal damage to environmental or human health, or there was substantial potential for damage to environmental or human health
the safety of persons was endangered, or there was substantial potential for the safety of persons to be endangered
there was significant non-compliance with regulatory requirements, or
the public interest in the maintenance of environmental values requires prosecution
Guilty convictions may result in a range of penalties, typically including fines, creative sentencing orders, forfeitures, probation or jail time. Court fines are directed to government's Consolidated Revenue Fund. Under environmental statutes, creative sentencing orders are typically directed to organizations such as the Habitat Conservation Trust Foundation; these organizations help remedy damage and improve the environment in the area impacted by the non-compliant activity.