CleanBC at work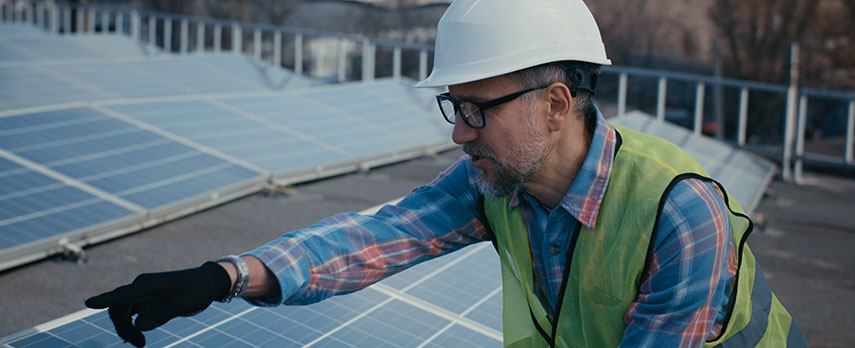 Over the last two years, organizations, businesses, governments and communities have put the CleanBC plan (PDF) into action by helping reduce air pollution, creating jobs, and tackling climate change while preparing for its impacts.
Sustainable and affordable community housing on Kanaka Bar traditional territory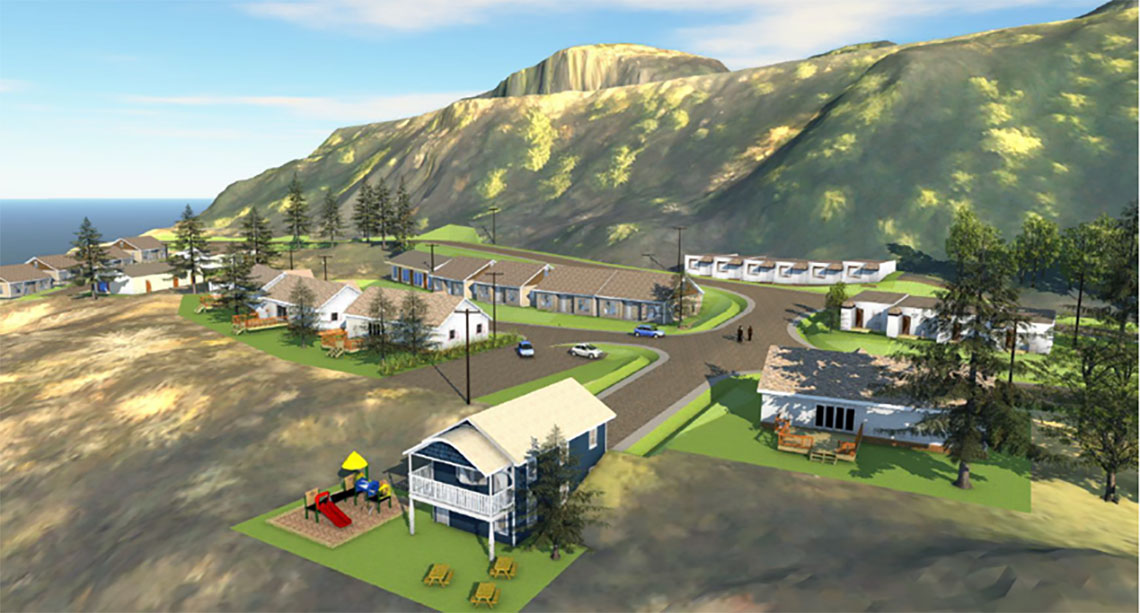 The Kanaka Bar Indian Band, also known as T'eqt''aqtn'mux or "the crossing place people," are showing that you do not have to compromise sustainability for affordable community housing.
A new housing development, aptly named "The Crossing Place" supports the Band's vision of affordable housing combined with energy self-sufficiency and being a zero-emissions community. With supporting funding from the CleanBC Communities Fund, the Crossing Place will use a hybrid of solar panels, small wind turbines and micro-hydro to maximize the use of clean electric space and water heating.
The four-acre development sits on Lower Kanaka lands, with an adjacent six acres dedicated solely to food production, processing, and storage. Once completed, the development will have up to 40 units, a community amenities space, as well as a resilient source of clean energy and food security available for community members and Kanaka Bar residents regardless of age and background.
"Affordable, inclusive, sustainable and resilient housing has been a Kanaka priority for many years," said Chief of the Kanaka Bar Indian Band, Patrick Michell. "The Crossing Place will ensure the comfort and well-being of our community and regional residents, all while respecting the environment," he added.
A mine in Princeton B.C. is showing that clean industry is the way of the future with their new high-powered electric trolley system for large mine-haul trucks. The Copper Mountain pilot project will help prove the effectiveness of trolley technology in British Columbia for wider use. The project also plays a pivotal role in B.C.'s move to a low-carbon economy by replacing diesel used by the haul trucks to transport mine material to a surface processing facility with clean electricity. This will significantly reduce greenhouse gas emissions.
"We produce high-quality minerals, while minimizing our impact on the environment. With the success of this trolley project, we will see a reduction in greenhouse gas emissions by 30% to 50%," said Gil Clausen, president and CEO of Copper Mountain Mining Corporation.
Through the CleanBC Industry Fund, $2 million is being put toward the installation of the trolley system and supporting upgrades to four of the company's trucks to be compatible with an overhead trolley system that is planned to be installed on a new laneway on a steep section of the mine-haul road. This is expected to reduce local air pollutants and 55,000 tonnes of CO2 equivalent (CO2e) which is equal to taking 20,000 cars off the roads for a year.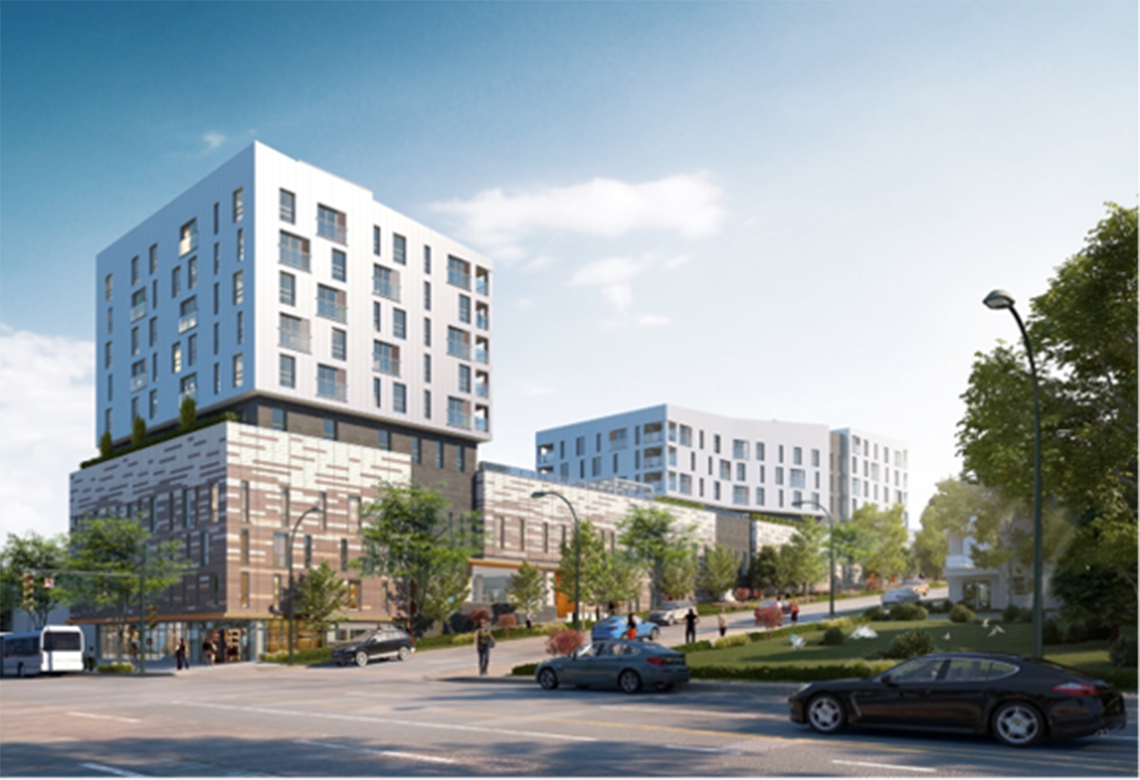 BC Housing is leading a multi-stakeholder project to increase the resilience of our homes in the face of a changing climate. The Mobilizing Building Adaptation and Resilience project provides homeowners and construction industry professionals across British Columbia with new tools and resources for design, construction, renovation and training for increasing the climate resilience of our buildings.
MBAR develops new knowledge through pilot projects in a wide range of building types, from single family homes to apartments and healthcare campuses. The project looks at ways to adapt design and construction so owners and residents can remain comfortable and safe in the face of extreme weather such as hotter summers, colder winters and heavy rainfall. Improving building resilience also helps communities and homeowners to recover more quickly after shocks such as earthquakes or flooding.
Resources currently available include guides on overheating design, how to do energy modelling using future climate models, and how to identify hazards. Resources are free to download from the BC Housing Research Centre Library at https://www.bchousing.org/research-centre/library
Innovation heats up B.C. hospitals
The BC Children's Hospital and BC Women's Hospital campus is achieving significant advances in energy efficiency through waste heat recovery. Two retrofit projects are using the naturally-occurring thermal energy available in their buildings to heat themselves. When completed, the projects are expected to reduce carbon emissions at the campus by more than 1,000 tCO2e, which represents close to a 10% reduction for the entire hospital campus and is equivalent to removing over 200 passenger vehicles from the road indefinitely.
The Provincial Health Services Authority (PHSA) is applying a unique technology called Thermal Gradient Header, which allowed PHSA to integrate standard heating, ventilation and air conditioning equipment into a new design in a way that facilitates reuse of thermal energy that would otherwise be wasted. When completed the two projects will result in over $500,000 in incentive funding from FortisBC, which will be used to support more energy conservation and carbon reduction projects at the campus.