Key Components
These key components are included for each aspect of healthy living at each grade level.
Rating Scale. This is the full version of the performance standards, with the four performance levels described in detail.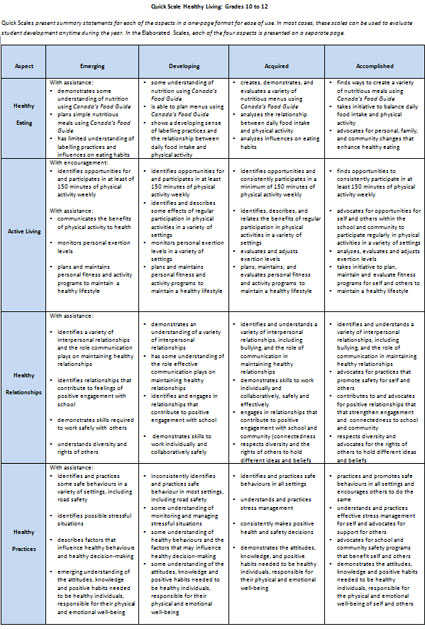 Quick Scale. Quick Scales are intended for daily use. Teachers may also want to share them with students and parents.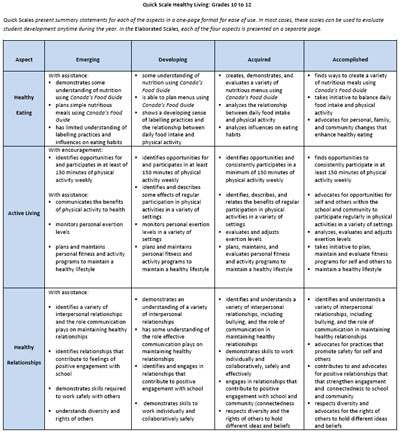 Sample Task. This is a task developed by practising teachers to provide opportunities to assess student work in the skill area. Each sample task includes examples of student work. Teachers may use the tasks as given or as models. Any tasks used should first be reviewed for issues sensitive to the class or community.