Career Engagement
Career engagement experiences link education and skill development in practical ways to the world of work and learning beyond high school. Focus is primarily given to local, regional and provincial labour market needs.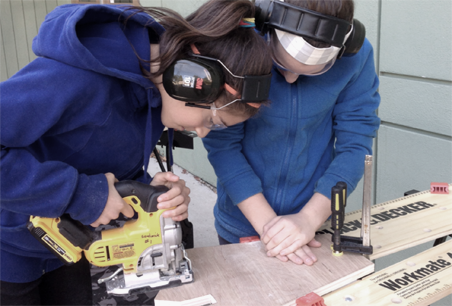 There are two types of career engagement:
Career preparation experiences support higher-level college and career readiness student outcomes, include extended interaction with professionals from industry and the community and are designed to give students supervised practical application of previously studied theory either at a college or work site (e.g. dual credit, work experience).
Career and skills training experiences are most suitable for students in Grades 11 and 12. They prepare students for employment in a specific range of occupations and often connect to work leading to industry certification. Programs such as ACE IT and SSA that support local labour market needs are of high priority and should be developed in collaboration with employers and post-secondary partners.
Develop a plan before you offer a career preparation or industry training program (e.g. ACE IT or SSA). This will ensure the elements required to be successful are in place well before marketing the program to students. Learn more about incorporating these activities into your strategic plan:
Program Descriptions
Career Preparation
This type of program is developed at the school and/or district level to provide students first-hand learning of what it's like to work in the career of their choice. A combination of course work and approximately 90 hours of work experience are required for program completion and graduation credits. Program objectives include workplace readiness and an understanding of education and training requirements.
Co-operative Education
Co-operative education programs enable students to explore one or more careers and practice employability skills through 180+ hours of work experience and possible course work. Programs can offer a combination of career exploration, pre-employment training, skills enhancement and work experience placements for credit towards graduation.
Dual Credit Programs
Students in dual credit programs can earn both a secondary graduation certificate and credit toward a post-secondary certificate in a broad range of trades, technology and other areas. Dual credit opportunities address current and future labour market needs for skilled workers. Partnerships between school districts, public post-secondary institutions and communities are the foundation for making these programs a success.
High School Transition Programs
Accelerated Credit Enrolment in Industry Training (ACE IT): The Industry Training Authority (ITA) ACE IT program qualifies for high school transitions. It's helps secondary school students get a head start on their trades career while earning graduation credit. High school students can take entry-level technical training that gives them dual credit for both high school courses and apprenticeship or industry training programs.
Secondary School Apprenticeship (SSA): This work-based training program provides skill development through practical, hands-on experiences. Students enrolled in SSA courses are registered with ITA as Youth Apprentices and work while attending high school.