Issue 20-13: Building Investment
Total investment in building construction in B.C. during November was up slightly (0.2%) from October, at just under $2.8 billion (seasonally adjusted, current dollars). The increase was due to a 2.1% rise in multiple dwelling buildings, as all other categories fell during the month. Commercial investment fell 2.0% to $533.0 million, the first decline since May 2018.
Multiple dwellings are far and away the largest investment category, accounting for nearly $1.3 billion of the $2.8 billion total (45.8%).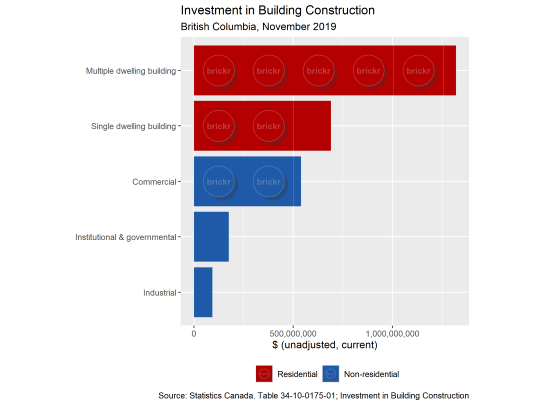 Source: Statistics Canada
Data viewer: Github