Issue 18-218 Average Weekly Earnings
Payroll employees in British Columbia saw their average weekly earnings climb 2.7% in the 12 months to October 2018, to $978.
This was a slightly higher rate of growth than was seen across Canada (+2.5%). Nationally, average weekly earnings were $1,009 in October.
Looking at average weekly earnings across the major industrial sectors in B.C., the highest rate of growth in October was recorded in retail trade (+7.1%) and accommodation & food services (+6.1%). Growth in these sectors was offset by year-over-year declines in educational services (-3.1%), manufacturing (-2.6%) and a modest drop in health care and social assistance (-0.2%).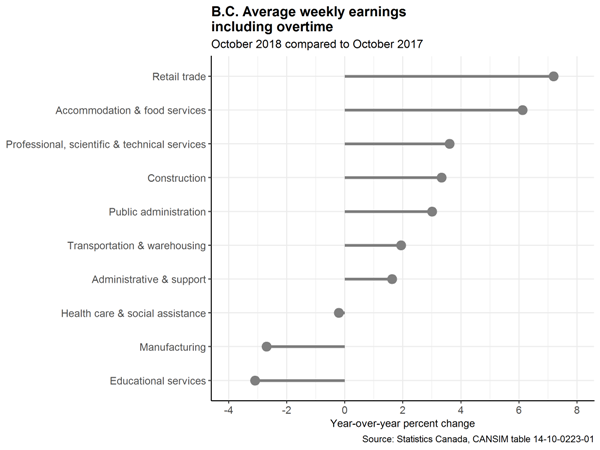 Data Source: Statistics Canada