Issue 17-146 Price of New Housing
In September the cost of new housing in B.C. was up from August by 0.7%. The rise was concentrated in Kelowna (+0.9%) and Vancouver (+0.7%), as Victoria registered no change in prices compared to the previous month.
Relative to the same month of 2016, the cost of new housing in B.C.'s two largest cities continued to climb in September. Vancouver (+8.3%) reported the largest price increase among surveyed census metropolitan areas, with the price of both land (+5.7%) and building (+8.9%) up from last year. In Victoria, new housing prices rose 2.5% in September compared to the same month the previous year.
Nationally, new housing prices were 3.8% higher in September than in the same month of 2016. The increase was led by Vancouver, followed by London (8.1%) and Toronto (+6.4%). The increase was widespread, with new housing prices up in all but four of the reported census metropolitan areas.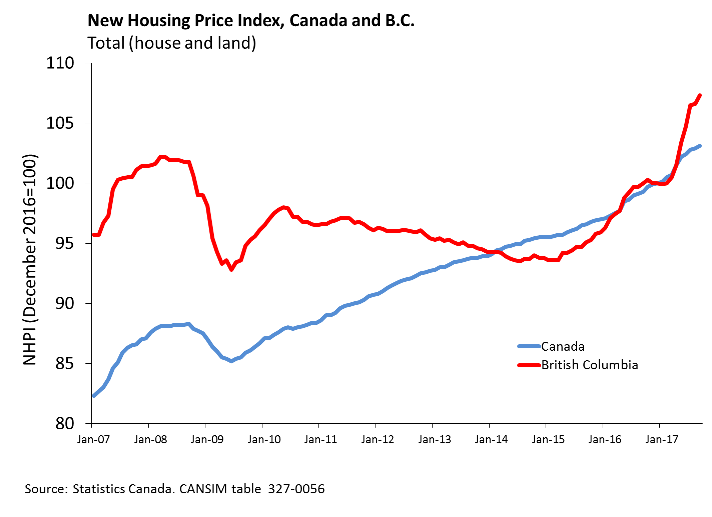 Source: Statistics Canada