COVID-19 vaccines for children 5 to 11

COVID-19 vaccines for children are safe and effective at preventing severe illness.
English | 繁體中文 | 简体中文 | Français | ਪੰਜਾਬੀ | فارسی | Tagalog | 한국어 | Español​​ | عربى | Tiếng Việt | 日本語 | हिंदी | Українська | Русский
Last updated: April 27, 2022
Get your child's first dose
Be prepared and get help
---
Register your child for dose 1
Children must be 5 years of age or older to get vaccinated. The date your child turns 5 is the first day they're eligible.
Fastest option: Online
To register online, you must provide:
Child's first and last name
Child's date of birth
Postal code of child's primary residence
Child's Personal Health Number (PHN)
An email address that gets checked regularly or

a phone number that can receive text messages
Other registration and booking options
You can register in-person at all Service BC offices.
Office hours vary by location. Check before you go.
Every child can get vaccinated, even if they don't have a PHN or other documentation.
It doesn't matter if your child is a Canadian citizen or not. All information will be kept private and will never be shared with other agencies or parts of government.
---
Consent is required for every child
Give consent at the vaccine appointment
Consent is required for children ages 5 to 11 to get a COVID-19 vaccine.
Consent for a child can be provided by a:
Parent, legal guardian or foster parent
Custodial caregiver like a grandparent or relative
Only one parent, legal guardian or foster parent is required to give consent. You'll be asked to provide consent at the appointment.
I have questions about parental consent
---
What to expect at the appointment
Most appointments are available at local pharmacies. Plan to be at the appointment with your child for 15 to 30 minutes. If you have multiple children, they each need an appointment.
Arrive prepared
Get your child ready for their appointment:
Talk to your child about getting the vaccine
Bring their ID and booking confirmation
They need to wear a short-sleeved shirt
They don't need to fast. Drinking water is encouraged
Getting the shot
We want you and your child to feel comfortable:
When you check in, you can both ask questions
During the shot, use distractions like puzzles, videos or talking
The shot will pinch or poke a bit, but only takes a few seconds
After the shot, wait in an observation area for about 15 minutes
After the vaccine appointment
Just like adults and youth, your child may experience side effects after getting the vaccine.
---
When to get dose 2
To get the most effective protection against serious cases of COVID-19, your child needs two doses of vaccine. The second dose will be offered about 8 weeks after the first dose.
You will get an invitation by text, email or phone call to book your child's second dose appointment. Like the first appointment, you'll select a location, date and time.
Dose 3 for children who are moderately to severely immunocompromised
Children with moderately to severely compromised immune systems will generally have lower antibody responses from two COVID-19 vaccine doses. A third dose helps create the antibodies they need to protect them from COVID-19.
You will be contacted by the provincial Get Vaccinated system about how and when to book a third dose for your child, about 4 weeks after they receive their second dose. If you believe your child meets the criteria and you haven't been contacted, get in touch with your health care provider.
Transplant
Your child has had a solid organ transplant (heart, lung, liver, kidney, pancreas or islet cells, bowel or combination)
Cancer
In the last year, your child has received systemic treatment for a haematological malignancy, including anti-CD20, or other B-cell depleting therapies
In the last two years, your child has had bone marrow, stem cell transplant, CAR-T, or is still taking immunosuppressant medications
In the last 6 months, your child has received anti cancer systemic therapy for solid tumours, including but not limited to:

Cytotoxic chemotherapy
Molecular targeted therapy
Immunotherapy
Monoclonal antibodies
Bone modifying agents used in the setting of metastatic disease
High dose steroids (e.g equivalent to >20mg/day for more than 1 month but excluding patients only receiving hormonal or bone modifying therapy in the adjuvant setting)

In the last 3 months, your child has received or are receiving radiation therapy for cancer
Children whose immune system is affected by immunosuppression therapies they take
Your child is taking high dose steroids or other medicines known to suppress their immune system. There are many chronic conditions that might require your child to take these medications. The timing of when your child last took the medication is important. Consider the timing (or dates) carefully when reviewing the list.

Treatments received in the past year:

Anti-CD20 or similar agents:
rituximab, ocrelizumab, ofatumumab, obinutuzumab, ibritumomab, tositumomab
B-cell depleting or similar agents:
epratuzumab, MEDI-551, belimumab, BR3-Fc, AMG-623, atacicept, anti-BR3, alemtuzumab

Treatments received in the last 3 months:

Biologic agents:
abatacept, adalimumab, anakinra, benralizumab, brodalumab, canakinumab, certolizumab, dupilumab, etanercept, golimumab, guselkumab, infliximab, interferon products (alpha, beta, and pegylated forms), ixekizumab, mepolizumab, natalizumab, omalizumab, resilizumab, risankizumab, sarilumab, secukinumab, tildrakizumab, tocilizumab, ustekinumab, or vedolizumab
Oral immune-suppressing drugs:
azathioprine, baricitinib, cyclophosphamide, cyclosporine, leflunomide, dimethyl fumerate, everolimus, fingolimod, mycophenolate, siponimod, sirolimus, tacrolimus, tofacitinib, upadacitinib, methotrexate, dexamethasone, hydrocortisone, methylprednisolone, or teriflunomide
Steroids orally or by injection for a period of >14 days:
dexamethasone, hydrocortisone, methylprednisolone, or prednisone dose equivalents (i.e., persons receiving ≥20 mg per day or ≥2mg/kg daily if bodyweight <10 kg)
Immune-suppressing infusions/injections:
cladribine, cyclophosphamide, glatiramer, methotrexate
Intermittent high dose steroids administered as immune suppression prior to intravenous enzyme replacement treatment
Kidney/renal disease
Your child is on dialysis (hemodialysis or peritoneal dialysis)
Your child has stage 5 chronic kidney disease (eGFR <15ml/min)
Your child has glomerulonephritis and is receiving steroid treatment
Other immunodeficiencies
Your child has a primary immunodeficiency which has been diagnosed by a pediatric immunologist
Your child has a prior AIDS defining illness or HIV infection, with:

Prior CD4 count ≤ 200/mm3
Prior CD4 fraction ≤ 15%
Any detectable plasma viral load in the last year
---
Vaccine safety
Health Canada has approved two mRNA vaccines for children:
The Pfizer-BioNTech Comirnaty vaccine is approved for children ages 5 to 11
The Moderna Spikevax vaccine is approved for children ages 6 to 11
All COVID-19 vaccines for adults and children follow the same review and approval process.
Dosage of mRNA child vaccines
The Pfizer and Moderna mRNA vaccines for children use a smaller dosage of the same vaccine used for youth and adults. Children need a smaller dose of the vaccine to get the same protection from COVID-19.
If your child turns 12 soon, it's your choice to wait and have them vaccinated with the full dosage for youth and adults.
---
Materials for children
Talking to your child about COVID-19 and getting vaccinated is important.
Vaccine superhero comic
You can print and colour in this comic with your child before their appointment.
Colour-in crest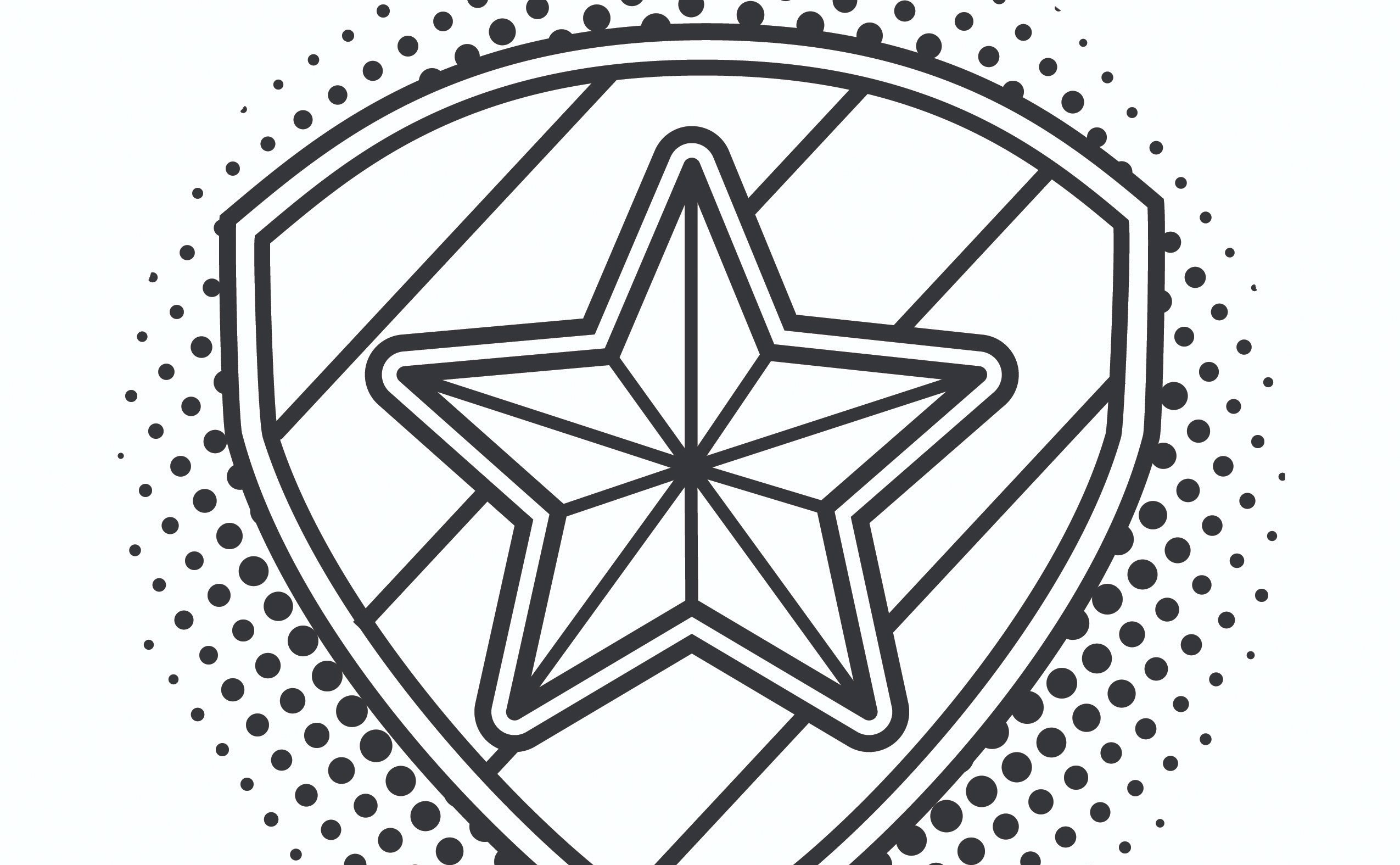 Your child can colour their own superhero crest for getting vaccinated.
Posters
Spread the word about getting vaccinated.
---
I need help
The Moderna vaccine is approved for children ages 6 to 11.
If you want to get your child vaccinated with Moderna, you must tell the pharmacy or clinic when you arrive. Supply is limited and the Moderna vaccine may not be available at your location.
Phone the call centre if you have questions about getting your child vaccinated.
Call: 1-833-838-2323 Seven days a week, 7 am to 7 pm. Translators are available.
Outside Canada and the USA: 1-604-681-4261
Telephone for the Deaf: Dial 711
Video Relay Services (VRS) sign language interpretation is free for people who are deaf, hard of hearing or speech-impaired.