Ask Questions
Suppliers can ask questions by emailing the Official Contact at the email address listed in the Opportunity Details Section.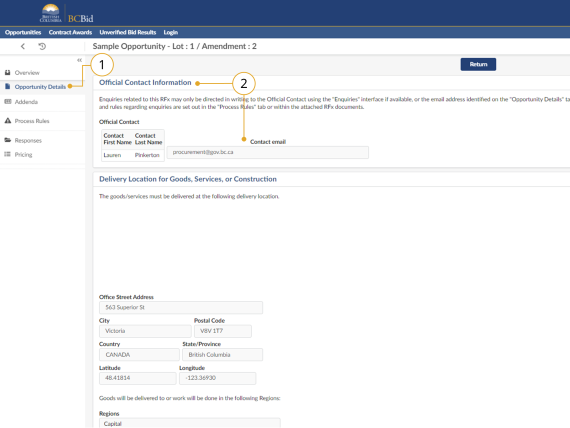 Click to enlarge image
Click Opportunity Details.
In the Official Contact Information section use the Contact email address.
Copy the email address and send an email to the Official Contact. Ensure that the Opportunity ID is referenced in the email.
By registering and logging in as a supplier and selecting the Start Submission button in an Opportunity, suppliers can send messages to the Official Contact within BC Bid using the Enquiries screen.