Business Retention and Expansion Success Stories
Business Walks Week - City of Abbotsford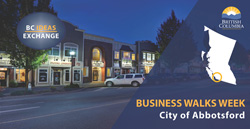 In an effort to learn what supports local businesses need for retention and growth, the City of Abbotsford Economic Development (CAED) conducted a Business Walks initiative over a period of three days. A targeted selection of "walkers" surveyed business owners to discover how best to target future follow up and economic development programming.
VK Venture Advisors - Kamloops
The VK Venture Advisors is a program offered through the Business Expansion and Retention department of Venture Kamloops. The program is designed to engage both upcoming entrepreneurs as well as the business community, and has proven to be a very effective community outreach program.
Tides of Change - Cormorant Island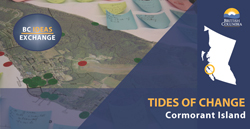 A tiny island off northeast Vancouver Island, Cormorant Island is home to the Village of Alert Bay and the 'Namgis First Nation. A shrinking, aging population and dwindling economy led the two governments to pull together to look hard at the barriers and opportunities for growth. Engaging the community in planning and implementation helped bring immediate success and benefits.